College with Noble Forward is shockingly affordable.
$2,000- $3,200
Tuition and fees per term
= $6,000 to $6,400
Tuition and fees annually
Tuition and fees are paid to the institution you are enrolled at. The amount is the same regardless of the number of credits registered or earned.
For students with financial need, Federal Pell Grant aid may cover some or all of this amount. Federal Pell Grants do not need to be repaid. Our enrollment advisors will work with you to navigate FAFSA and payment planning.
Cost Comparison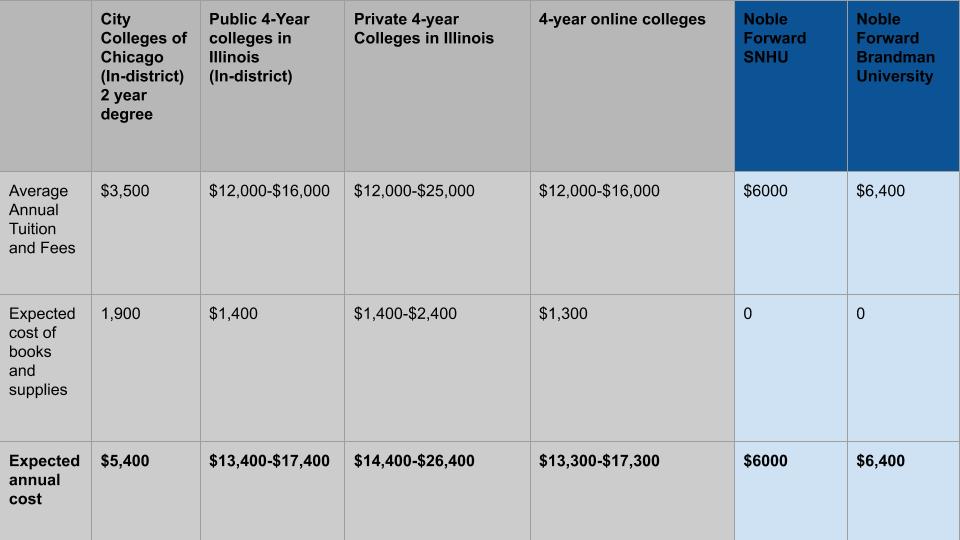 We're here to help you discuss your options. Please don't hesitate to contact us for more information.